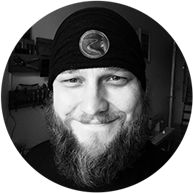 Niels Loew
PO/UX Hybrid
Interim Manager
About Me
The last ten years I worked as a (product-) manager and UX designer in agile environments. The ten before in agency settings. I stopped writing my own code long ago but I bring enough technical competence to the table to be knee deep in the tech discussions – if the team likes it. Because I believe in self-organizing teams and micromanagement being contraproductive.
My approach is hands on and honest. If you work with me you decide to make our problems transparent and have both managers and teams take responsibility for solutions. All the while thinking one step ahead with each decision made.
We will mention the elephant in the room – all the while avoiding negative communication patterns and listening to the parties involved.
We will take difficult decisions together – and ship features that make sense to our users and customers.

USt DE291973088 | +49 1702982138